Overview
The LSUS Mobile Web offers up-to-date information, optimized for different types of mobile devices. All you need is a mobile device with a web browser and either a WiFi connection or a data plan* from your carrier.

Get essential information and services anytime, anywhere on your mobile device. LSUS Mobile Web is available for your iPhone, Android, iPod Touch, iPad, or BlackBerry devices.

The LSUS Mobile Web includes services for the public as well as additional services for current students.

Features include:
Search for open classes
Access to the full college website
View Campus Maps and Details
Access to Student Life activities and Social Networks
Access to the college bookstore to search for text books
Emergency Information
Information about the mobile website
The ability for the user to customize the home screen
Student only access to:

View your Advising information
View your Class Schedule
View your Financial Summary and Detail
View your Grades
View your Registration and Admission Status
Add or Drop classes from your class schedule
View your financial aid application status
View your financial aid awards
...and access to the full Student Website
Preview Mobile Web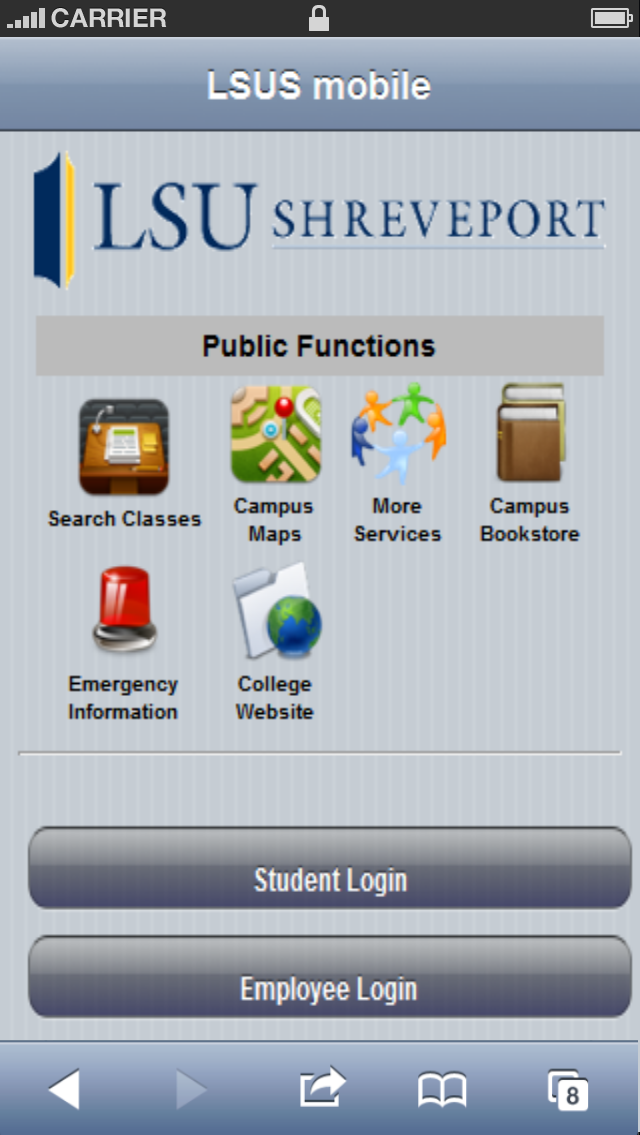 Preview the site on your desktop or laptop.